Our Gallery
Mark prides himself on taking the time to design a driveway to suit your specific requirements, while the team will professionally construct a smooth new entrance to your property.

4 Steps To Transformation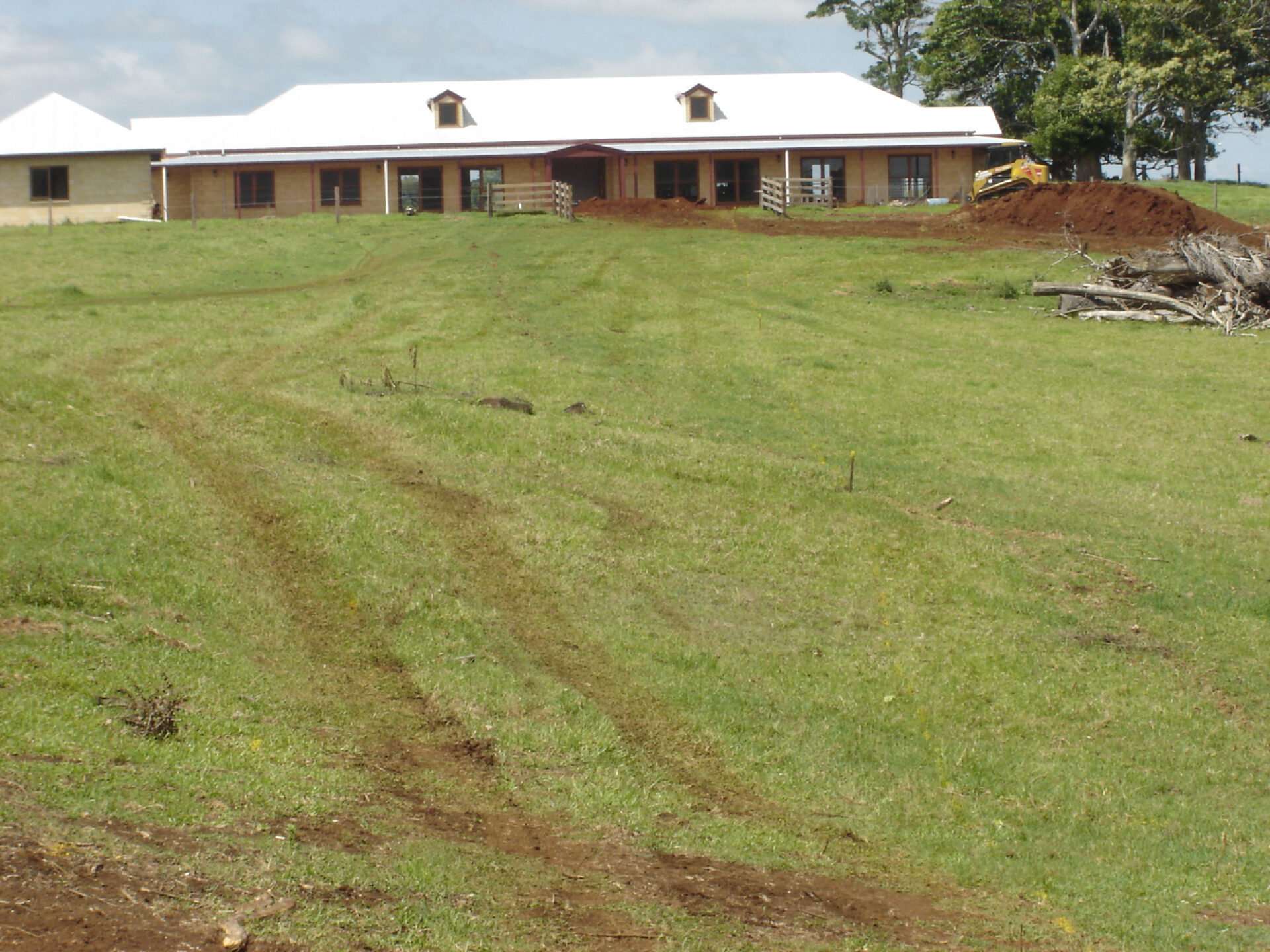 Step One: Quote
This particular client contacted us to transform their paddock into a smooth new asphalt sealed driveway. Mark met the client onsite to discuss their requirements & visions for the transformation. The site is measured & assessed by Mark who then returns to the office to sketch the driveway plan & calculate all materials required.
Our quoting process is thorough, we supply a detailed quote with a sketch outlining the scope of the work to be conducted. This ensures against hidden surprises (both physical & financial) once the transformation has commenced.
We can commence a driveway within 30 days of job acceptance.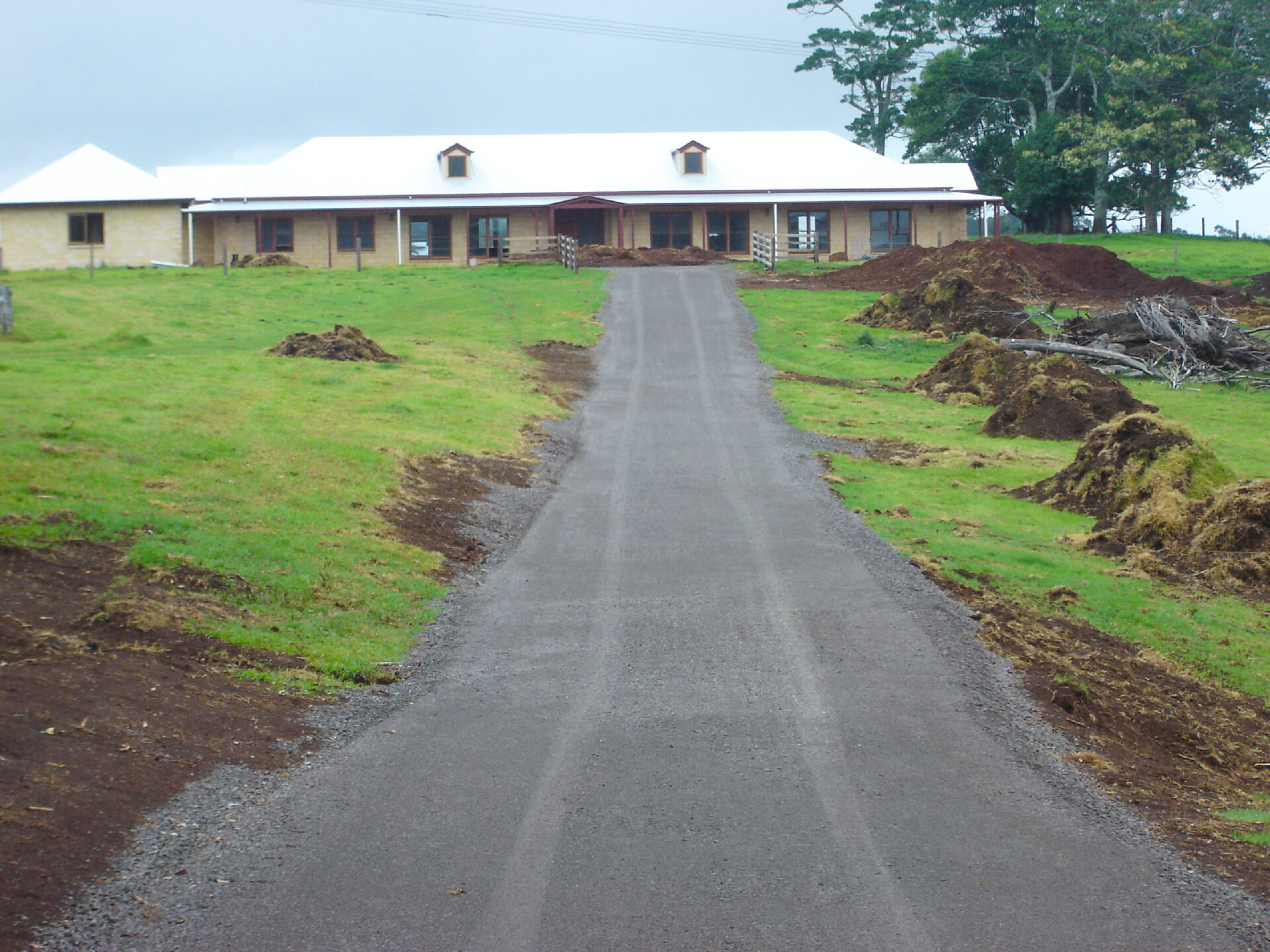 Step Two: Preparation
The preparation team arrived on time for a pre-start meeting with the client to discuss underground services, safety precautions, layout, design & client expectations. The prep team then excavated and shaped the site of existing materials (Grass/Topsoil/Gravel etc). The quality tested and specified road base is supplied from a local quarry and placed, shaped & compacted to an average of 150mm to assure a quality solid base. The road base is compacted with several passes of a vibrating drum roller & flat plate.
Due to moisture content of the road base it is left for approx 5-10 days to "bake out" in the sun. After this natural process is complete our team arrive to prepare the surface and spray on the primer (we call it "tack"). The asphalt paving is laid the following day.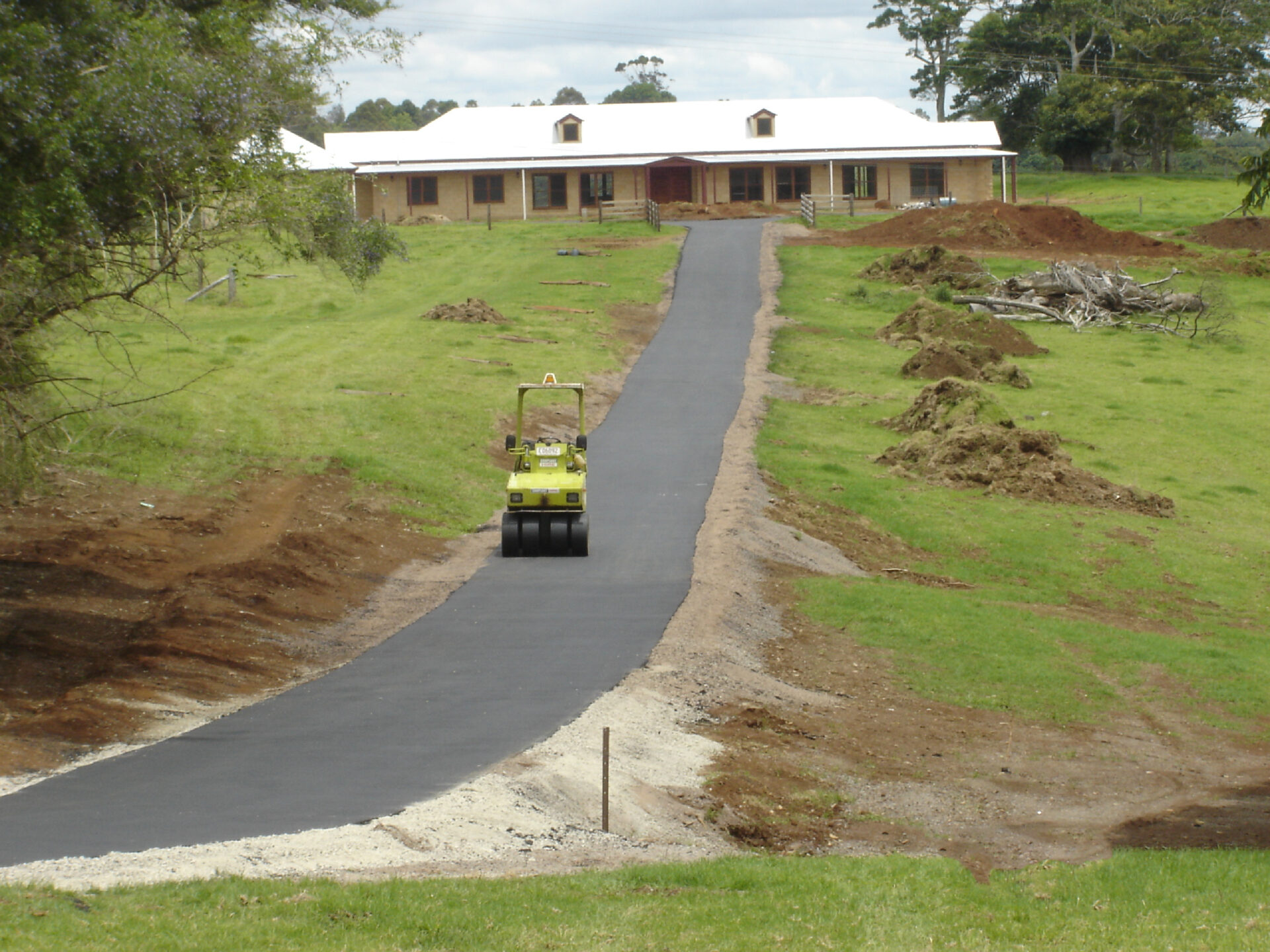 Step Three: Asphalt
The asphalt is delivered at 180 degrees (hence the name "hot-mix"). Each tip-truck holds about 12 tonne of Asphalt. This asphalt is then laid by our machine asphalt paver.
All the while controlled & supervised by our experienced team of 6-8 men who will spend time to assure good uniform depth of asphalt is achieved, 38mm laid to average 30mm compacted depth after being professionally rolled.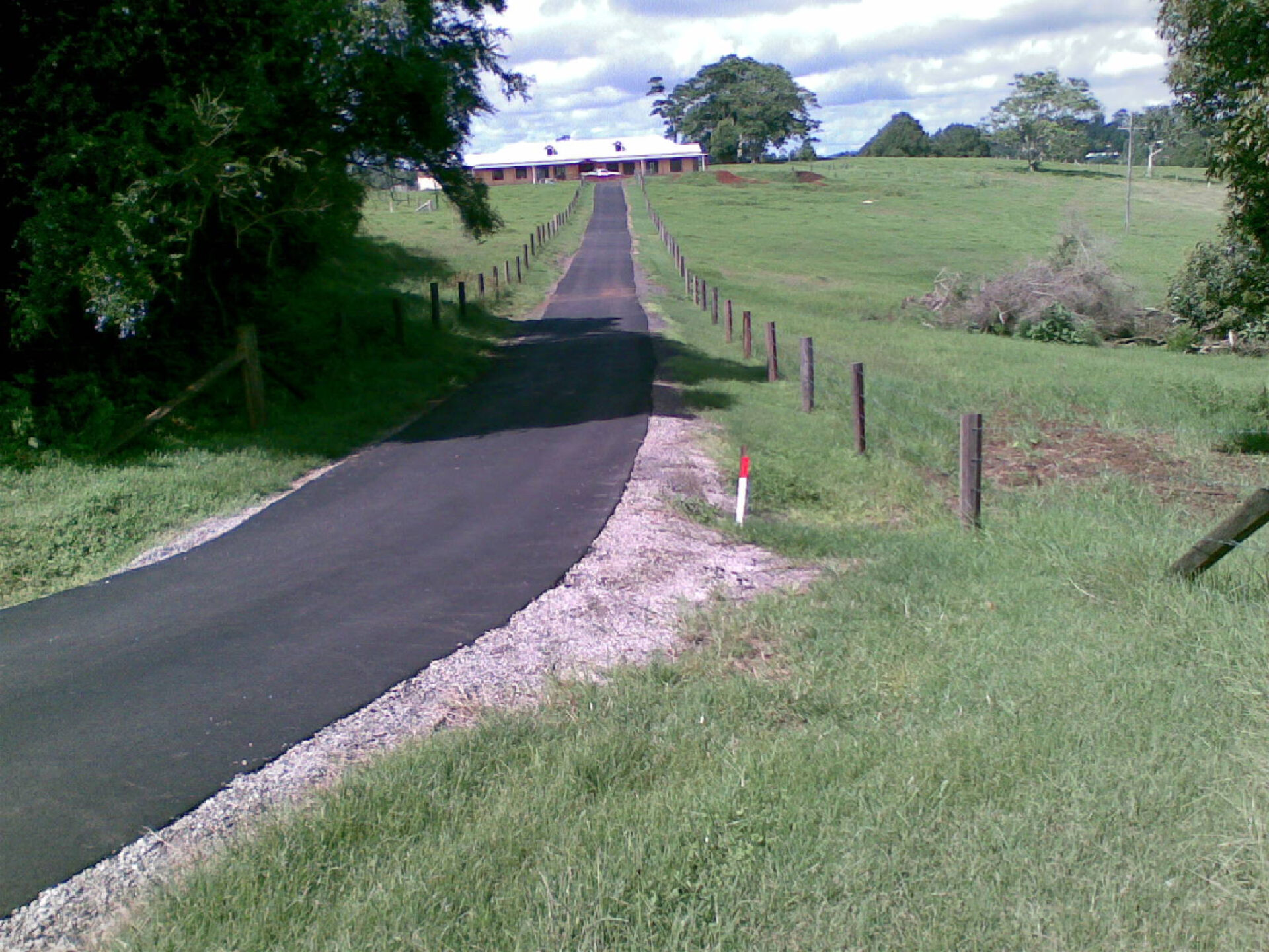 Step Four: Transformation Complete
The crew are very experienced and show pride in their work to ultimately provide our client a top quality finish and a total driveway transformation.
We offer a 2-year warranty against faulty materials and workmanship. Our Asphalt warranty is double the industry standard of one year. It is common that a well constructed Asphalt driveway will last between 20-30 years of light traffic conditions.
The newly transformed driveway is ready for use almost immediately, allowing easy, smooth & dust free access to the property.
Stud Farm
Asphalting this work area on a stud farm, not only improved the look of the area, it eliminated the dust and dirt from vehicles, making it a cleaner and healthier place to work in.
Private Estate
This long asphalt driveway, featuring a roundabout and concrete edging, plus landscaping works totally transformed this rural retreat and put this property on the prestige list.
Residential Driveway
Featuring a long grand entrance, with beautiful gardens. The sloping block made asphalting this residential property's driveway an obvious choice for style and safety with the added benefit of less maintenance.